The noble sport of boxing has a long and storied history. We don't know exactly when boxing began, simply because the concept is so simple; hitting your opponent to win a sporting competition has existed for millennia. The earliest recorded form of boxing is from a Sumerian artwork found in Iraq, and it dates from around 3000 BC.
We wonder what the Sumerians would make of the PS5 and its lineup of boxing games if they could see it now. Regardless, if you're looking for a way to indulge your love of boxing without actually having to engage in a bout yourself, here are the best PS5 boxing games you can play right now.
1. BoxVR – (The Best PS5 Boxing Game)
BOXVR is a rhythm-based boxing game for the PlayStation VR. It features a variety of boxing workouts set to music, from short warm-ups to longer endurance workouts. The game also tracks your progress and calories burned, so you can stay motivated and see how you're improving over time.
To play BOXVR, you'll need a PlayStation VR headset, PlayStation Camera, and two PlayStation Move motion controllers. Once you're all set up, you can choose from a variety of different workouts, each with its own difficulty level and music selection.
During a workout, you'll be prompted to punch different targets to the beat of the music. The targets will come at you from different angles, so you'll need to be quick and agile to keep up. As you progress through the workout, the intensity will increase, so be prepared to sweat!
BOXVR is a great way to get a cardio workout while having fun. It's also a low-impact workout, so it's easy on your joints. Plus, it's a great way to relieve stress and improve your coordination.
Here are some of the features that make BOXVR a great game for the PS5:
Immersive VR experience: The PlayStation VR headset allows you to step into the ring and feel like you're really boxing.
Variety of workouts: With over 60 different workouts to choose from, there's something for everyone, regardless of fitness level.
Tracking and motivation: BOXVR tracks your progress and calories burned, so you can stay motivated and see how you're improving over time.
Music selection: BOXVR features a variety of different music genres to choose from, so you can find the perfect tunes to get you pumped up for your workout.
If you're looking for a fun and effective way to get a workout, BOXVR is a great option. It's perfect for people of all fitness levels, and it's a great way to relieve stress and improve your coordination.
2. UFC 4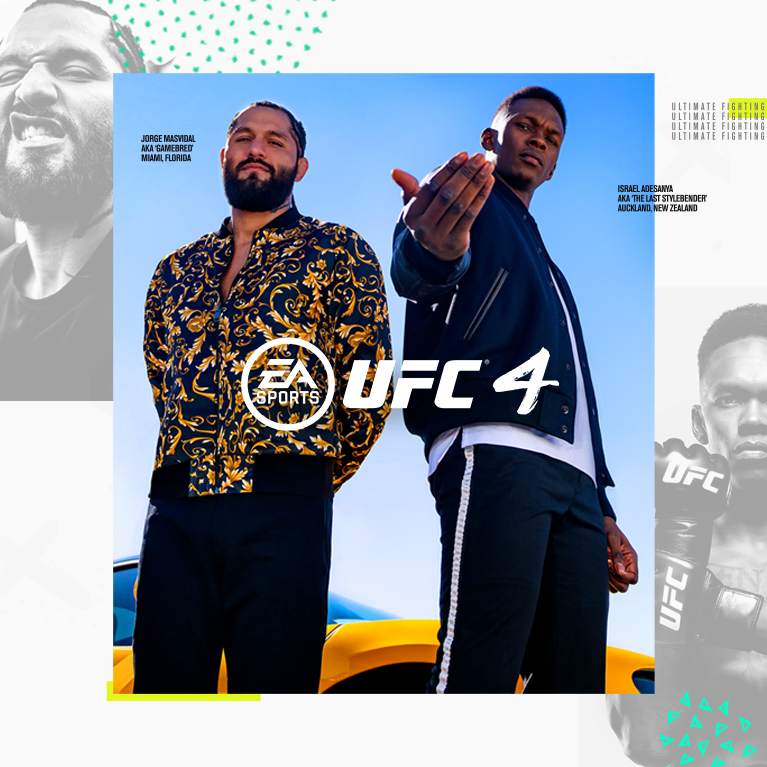 It stands to reason that if you're looking for a great PS5 boxing game, the first place you should look is to EA's UFC series, which offers boxing and lots more besides. As a mixed martial arts sim, UFC 4 has everything you want from a realistic UFC experience; it's got plenty of licensed fighters, a detailed fighting engine, and lots of modes to check out, so you and your buddies need never be bored during a gaming session again. This is technically a PS4 game, but you can play it on PS5 thanks to the wonders of backwards compatibility.
3. Boxing Gym Story
Again, technically speaking, this is a PS4 game (you're going to be seeing a lot of that on this list), but it offers an unusual take on the boxing genre, so it's worth a look. Boxing Gym Story isn't an out-and-out boxing sim; rather, it's a management game in which you oversee your boxers as they try to rise through the ranks. You can hire training and management staff, outfit your gym, and cheer on boxers as they fight, so this is the game for you if you've ever entertained dreams of being Mickey Goldmill in Rocky rather than the titular fighter himself.
4. Creed: Rise to Glory
Not only is this a solid VR title for PS5 (or, technically, PS4), but it also actually rhymes with our last entry, and scans as well. What's not to like? As the title suggests, this game revolves around the experience of the titular Adonis Creed, son of the legendary Apollo Creed from the Rocky movie series. You must battle some of the world's most deadly boxers in an attempt to prove yourself, weaving in and out of their blows and trying to score a knockout punch. Between fights, you'll also get a chance to train with Rocky Balboa himself, so if you love the movies, this is the one for you.
5. Big Rumble Boxing: Creed Champions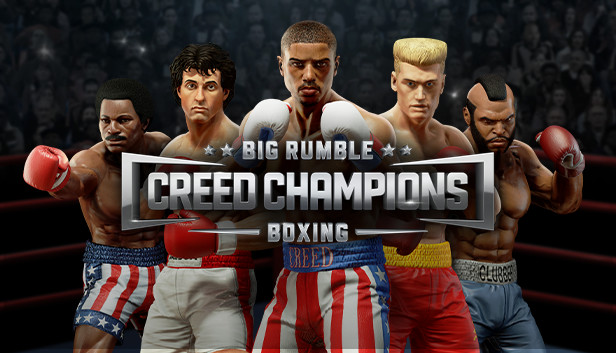 If you don't have a VR headset or you don't feel like getting your boxing fix with the headset strapped to your face, then you should check out Big Rumble Boxing: Creed Champions. Much like Creed: Rise to Glory, it's set in the world of the Rocky movies, and features plenty of boxers from that franchise, like Clubber Lang, Ivan and Viktor Drago, and, of course, Rocky Balboa and Apollo Creed themselves (as well as Adonis Creed from the followup Creed movies). This is a more arcade-style boxing experience, too, so you won't need a huge amount of experience to try it out.
6. Olympic Games Tokyo 2020: The Official Video Game
Okay, so this is an Olympics video game, which means that there are plenty of other sports and disciplines available to try out as well. Still, you can indulge in a spot of boxing if you like, so we're including it in this list regardless. This is a faithful recreation of the Games themselves, as you'd expect, with all of the pomp and ceremony that brings. You can choose your favourite country and lead it to glory, perhaps righting some historical wrongs and earning some of the medals you think that country should have earned from the Tokyo event.
7. Pato Box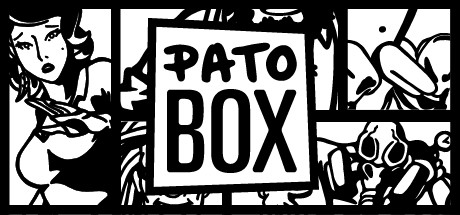 Described by its creators as a "fighting-adventure game inspired by the Punch-Out!! series", Pato Box is a stylish adventure with sleek, monochromatic comic book-style visuals. If you've played Punch-Out!!, you'll know exactly what to expect; you're pitted against a series of colourful (hem hem) bosses and must discern their patterns in order to exploit their weaknesses and lay them flat on the canvas. There's a story mode to work through, one which tells an intriguing tale of corporate conspiracy, and there's also an arcade mode available if you prefer to just work your way through the fights.
8. Punch Club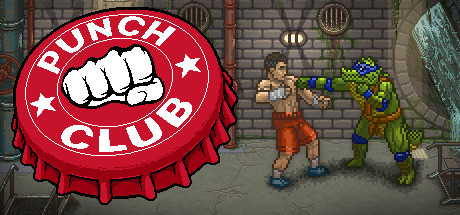 Much like Boxing Gym Story, Punch Club is a management sim rather than a realistic representation of boxing. This time, though, you're not playing as an actual manager; rather, you're simply directing your boxer from on high as they go about their daily lives, training, eating the right food (hopefully) and meeting a series of colourful characters. The humour in Punch Club is an acquired taste; it revolves largely around thinly-veiled pop-culture references, so if you like that sort of thing, there's a veritable treasure trove of delight in store for you here.
9. Undisputed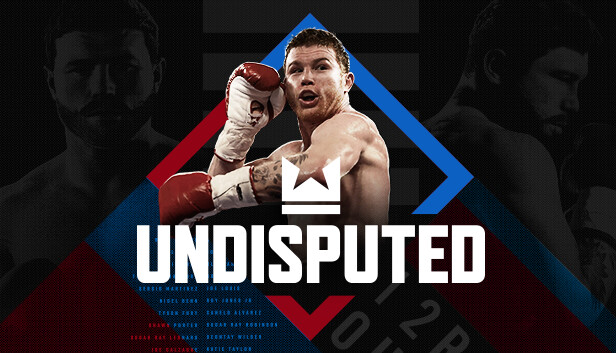 We can't vouch for the quality of Undisputed, as the game isn't technically out yet. However, it's promising to be "the most authentic boxing game to date", offering up a roster of real-life boxers to play as, "bone-jarring action", and "unprecedented control" over your movements and the flow of each match. Undisputed will launch on PlayStation 5 at some point in the future, although we don't actually have a release date for it right now, so you're going to have to hold on just a little longer for what is shaping up to be an unmissable boxing game for fans of the sport.
---
If you are looking out for a good boxing game to play on your PS5 console, then this list has provided you with a variety of quality titles to explore. The VR titles are especially interesting to try out if you own a PSVR headset.